Les Beauroys
Chablis Premier Cru / Left Bank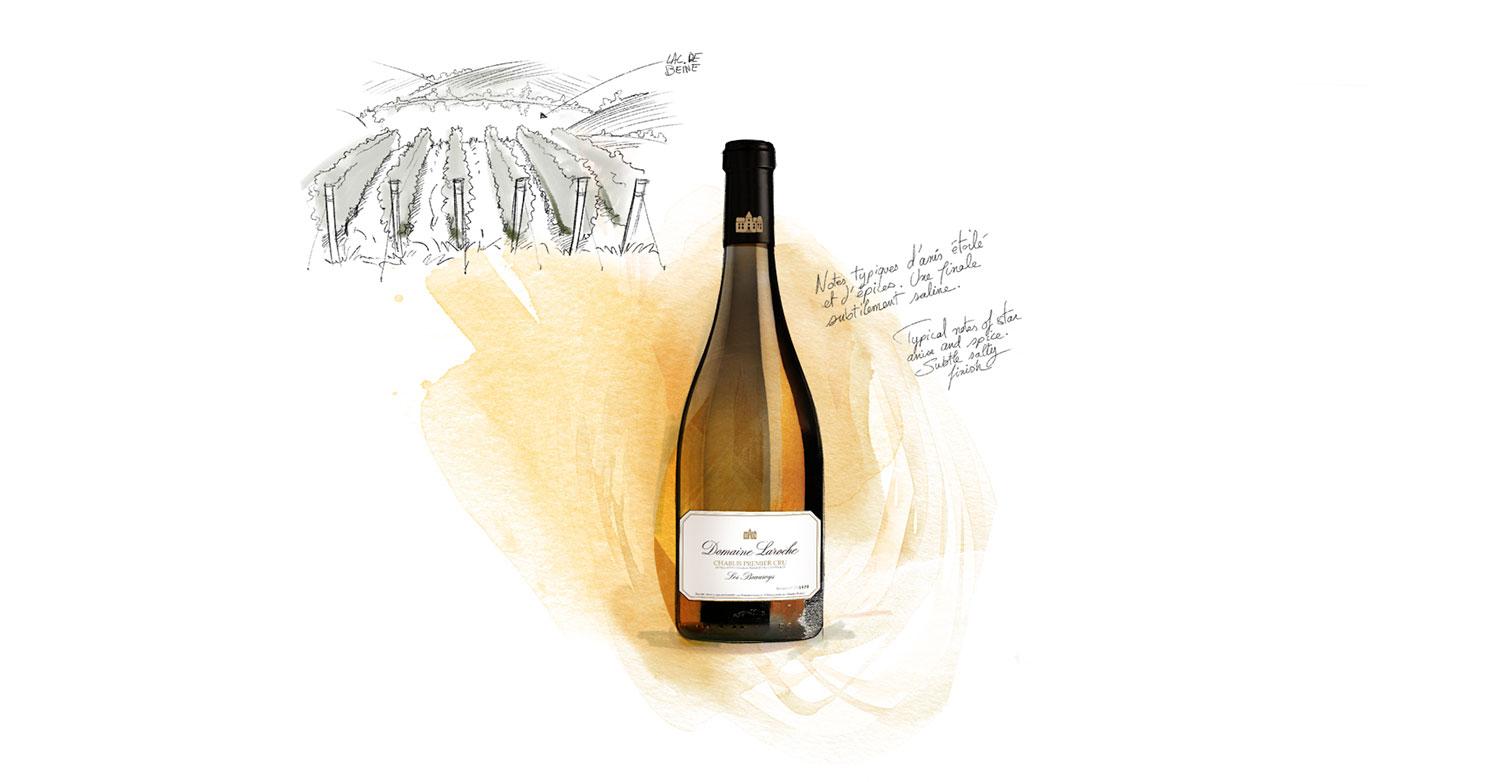 The most charming Premier Cru. Refined, fruity and mineral above all, with an elegant finish.
Terroir
Les Beauroys bloom on Kimmeridgian limestone foothill and give Chablis'minerality to the wine but also a typical richness which makes it a great wine. 
Food pairing
One of the very few wines able to reveal asparagus flavours!